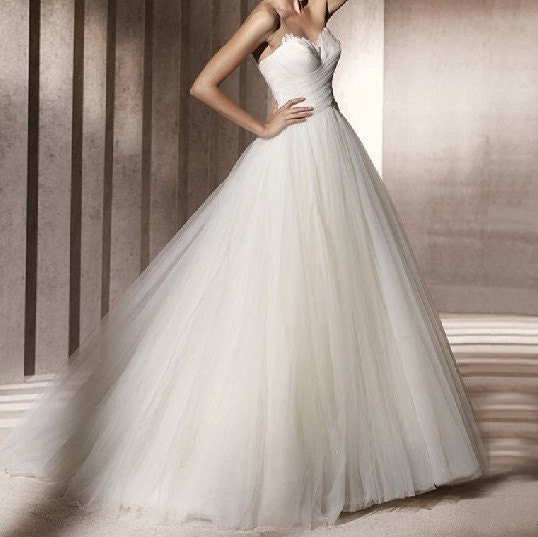 Pronovias
Ok, I've been MIA for a few weeks but I'm back with your money-saving Monday find.
I am a proud member of the Etsy handmade and vintage community and wanted to be sure to feature my fellow handmade artisans and designers. This week I would like to feature a handmade seller,
Wanderxue
. This impressive shop has a great selection of designer inspired dresses and low price-points.
It was hard to pick a dress to show you due to the large number of dresses already reserved. I fell in love with this
Pronovias inspired gown
the second I saw it. I actually like the Wonderxue version better than the designer version. The sweetheart shaped feather bodice covered with white feathers, and tulle skirts makes this piece truly ethreal. And at a price of only $388 it fits any budget.